Wedding receptions and ceremonies
Sljeme is an ideal location for weddings becouse the nature is beautifull in all seasons and offers a quiet refuge from the city crowds in 20-minute car drive.
---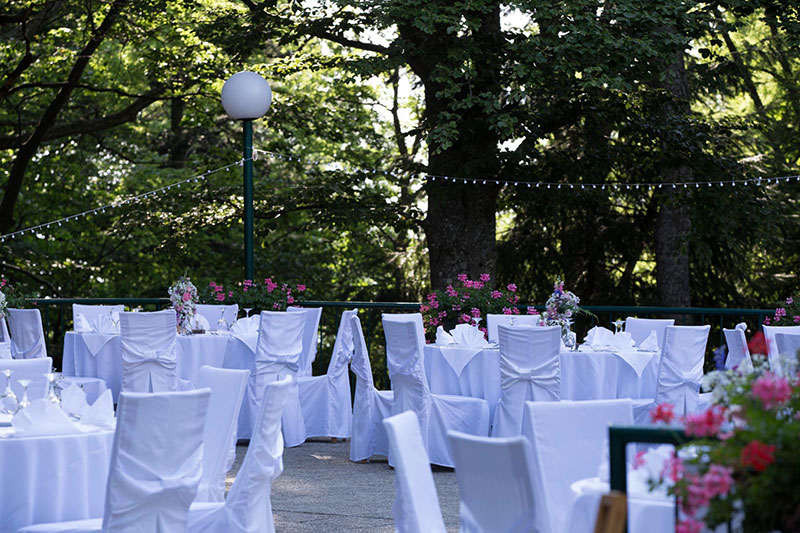 Easy accessibility by public transport or car, spacious and free parking, outdoor play area for children and possibility for overnight stay in rooms/apartments are just some of the advantages of Sljeme weddings.
---
The Church of Mother of God of Sljeme-Queen of Croats is the parish church of the unique Tourist Parish which has no permanent parishioners and as it is located at 1001 meters above sea level is the highest parish church in Croatia in wich you can have wedding ceremony.
---
Restaurants in Hotel Tomislavov dom and TA Snježna kraljica offer traditional Croatian dishes and homemade desserts, and with comfortable ambience and professional service guarantee a great atmosphere on wedding celebrations.
---
Here are some of sugestions for
---
In accordance with epidemiological measures, we do not accept reservations.
---